St Clement Danes is well worth a visit, with its pleasant interior, connection to the Royal Air Force and restoration as one of Wren's key London churches. If you linger in the tranquil forecourt area you can hear the church bells play the tune of 'Oranges and Lemons, say the bells of St Clements'. However St Clement Eastcheap also claims to be the church in the nursery rhyme.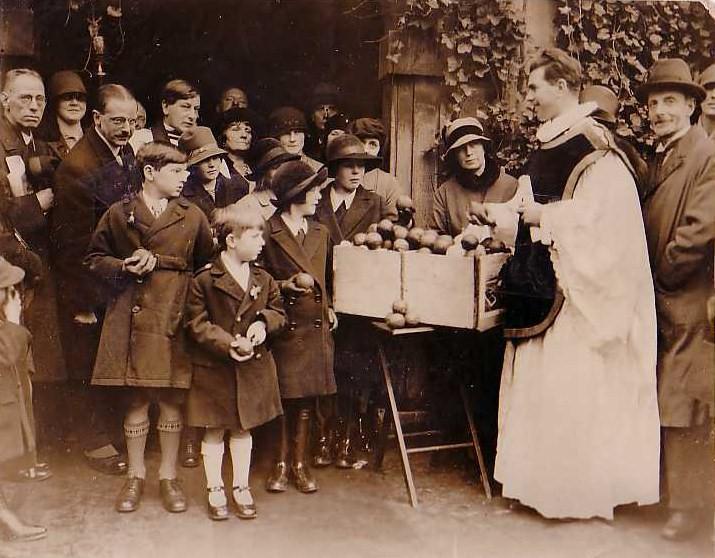 In the picture above, a Danish priest hands out the oranges and lemons to schoolchildren. The Rector of St Clement Danes, Rev. Pennington-Bickford, is in the centre of the back row. – photo – here
Stay for a little longer to reflect on the strong Australian connection with this church. From 1910, the Reverend William Pennington-Bickford was the rector, continuing through until the church was bombed in the Second World War. William Bickford had married Louie, the daughter of the previous rector Rev. Septimus Pennington, whose family had been connected with the church since 1640.
The Pennington-Bickfords held an annual ANZAC Day service at St Clements from 1920 through to the 1930's, and William was well-respected and well-known by Australians visiting the capital. It was the Rev. William who clashed with Anthony Fernando when he made his solo protests outside Australia House in the 1920's. The sight of Fernando protesting about the treatment of Aboriginal people would not have sat comfortably with the vision William was trying to project of the gallant behaviour of Australian soldiers at Gallipoli.
Here is a newspaper article reporting on one of William's ANZAC Day services: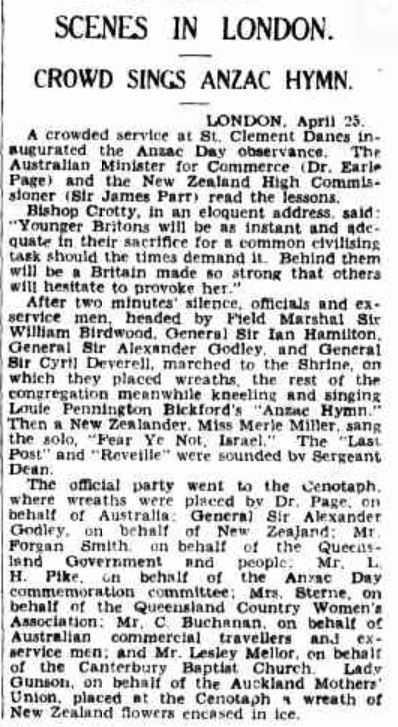 Sydney Morning Herald, April 27th 1936 – from – here
William was reported to have been very affected by the bombing and almost complete destruction of his beloved St Clements. He died soon after the bombing in 1941. His wife Louie was reported to have ended her life by jumping out of an attic window, not being able to cope with life without William.
Here is a newspaper report of William's death: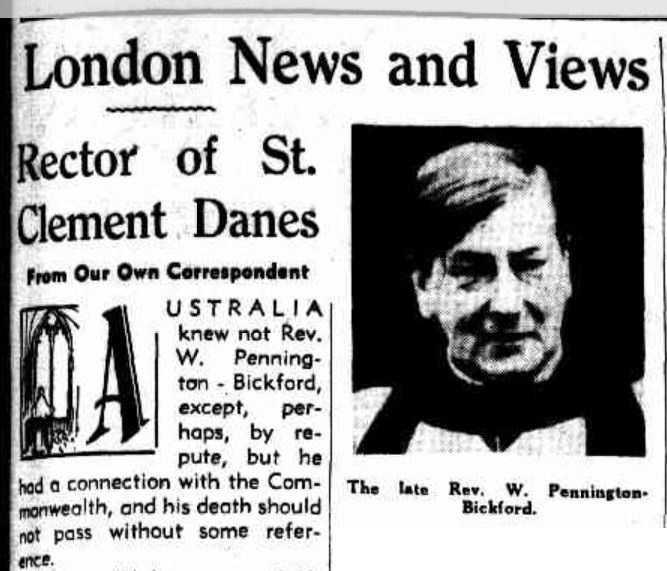 The Age, 23rd August, 1941 – from – here
William and Louie wrote the music and provided the lyrics for many hymns, including their ANZAC hymn which was regularly sung at the ANZAC Day services.
Pennington-Bickford Hymn Book – Photo taken at the British Library
I recently visited St Clement Danes and asked the current rector if there were any artefacts in the church relating to William. They would have had to survive the Second World War bombing and almost total destruction of the church. The rector took me to a hidden section of the church and revealed the artefact below – a commemorative cross to William's father-in-law – John James Horatio Septimus Pennington – who died in 1910. But alas, nothing of William.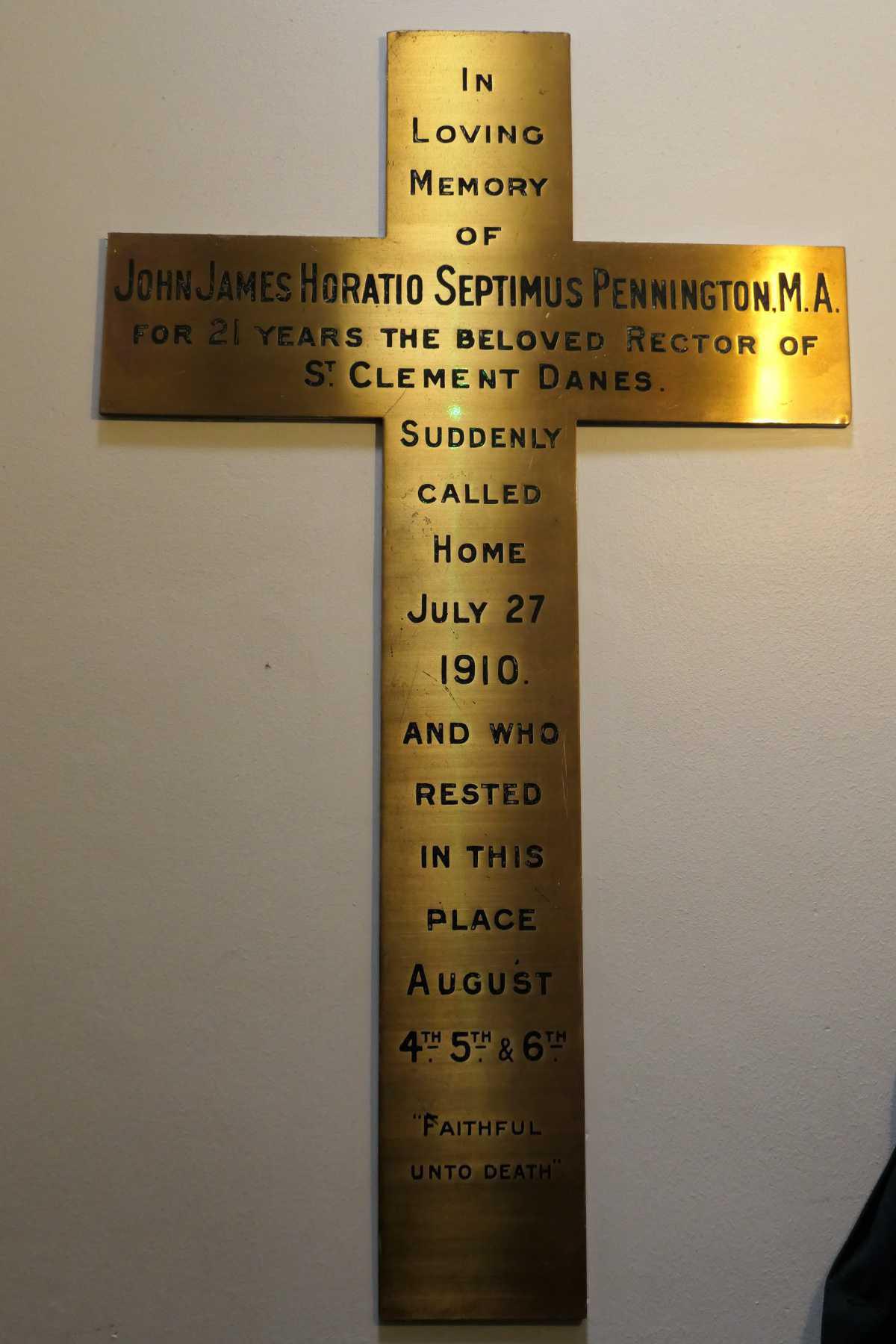 Cross for William's father-in-law