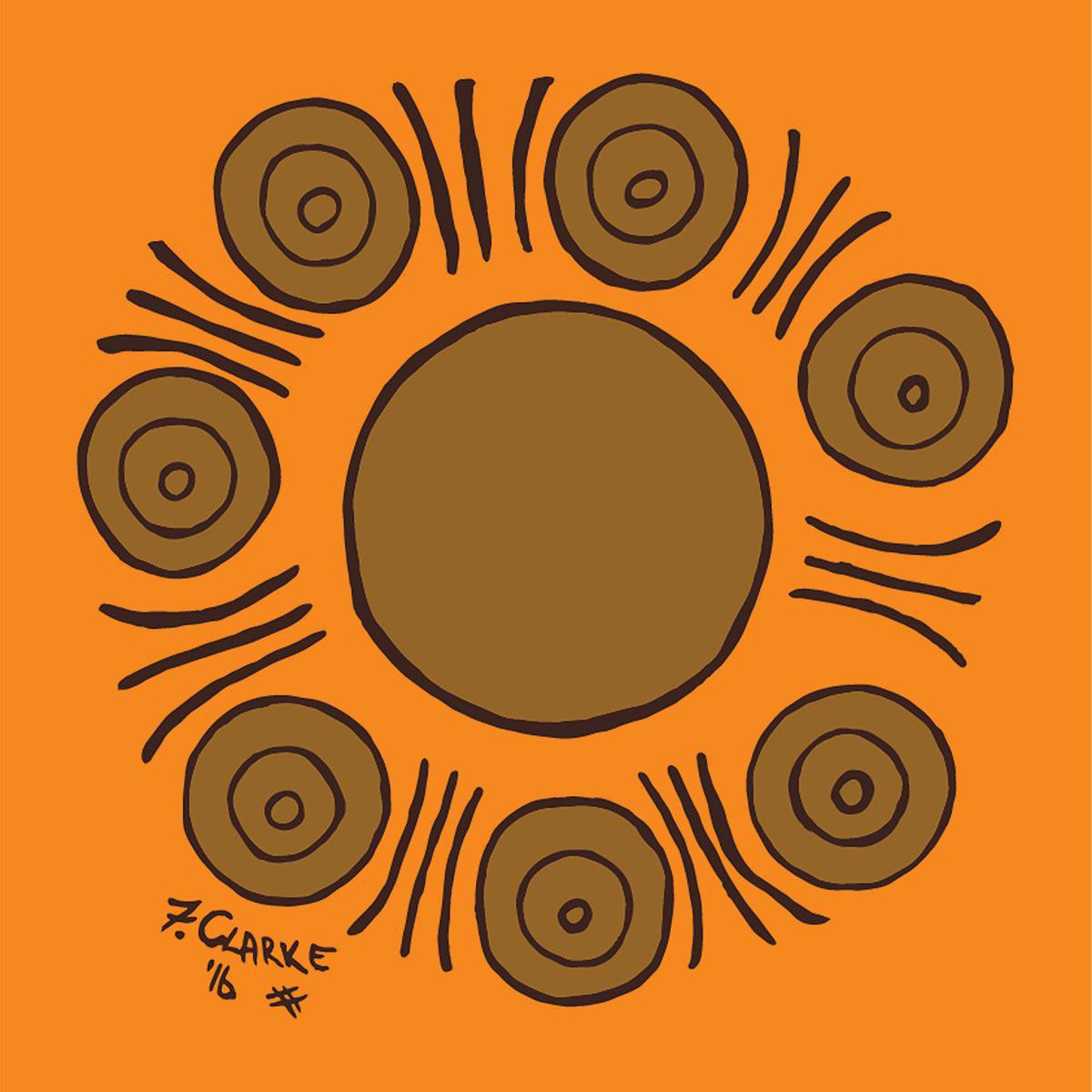 Artwork used for the 2018 commemorative tour – here
It is remarkable that a team of Aboriginal cricketers was formed and able to freely tour England in 1868. The Aboriginal tour predated the first Australian-England Ashes match which took place in Melbourne in 1877. Things were to change and become far more restrictive for Aboriginal people after the tour. The Central Board for Aborigines ruled in 1869 that it would be illegal to remove any Aborigine from the colony of Victoria without the approval of the government minister. This effectively curtailed the involvement of Aborigines in the game of cricket and other pursuits.
King Cole came from the southern Wimmera and belonged to one of the Madimadi or Wutjubaluk tribes. He was of full Aboriginal descent.
For a fuller description of the formation of the cricket team and how the tour was organised – here.
The slight-framed, bearded King Cole was a decent all-rounder. He bowled brisk medium-pace and was a useful lower-order batsman. In his first match on the tour King Cole scored 14 and 0 but took 2 catches at point. The next match – which King Cole missed – was a draw. He took his only recorded wicket against the Kent team and he achieved his highest score of 18.
King Cole became unwell and missed several of the succeeding matches. He eventually died of tuberculosis complicated by pneumonia at Guy's Hospital, London in June 1868.
In his book 'The Black Lords of Summer', Ashley Mallett wrote that King Cole had started to cough after the last match he had played, but it wasn't taken seriously. A chest cold developed soon after and this developed into pneumonia. He was rushed to Guys Hospital, but medicine of the time was unable to save him. He was estimated to be around 30 years of age.
An obituary, King Cole – In Memoriam, was published in both the Rochdale Observer and Nottingham Guardian on August 5, 1868. It ran:
To Britain he came from the land of the West
As a stranger for honour and glory,
And now as a hero intrepid and bold
Will his name be recorded in story.
For not with the sword did he covet renown,
The battle he fought was at cricket,
In lieu of grim weapons of warfare he strove,
With the bat and the ball at the wicket.
Still fortune was faithless and fickle to him,
Not long in the strife he contended,
And never did victory gladden his side,
Whenever the fort he defended.
Now run out for naught in the innings of life,
By the grave of the good is he sleeping;
Yet sad are his comrades though reckon they well
How safe is their mate in our keeping.
And, chieftains of England, give ear to the song
Of a minstrel with harp unromantic
You who have won laurels by Yarra's far shore
Or bays gathered over Atlantic
If ever you travel old ocean again
Take guard of the bloody uprooter
For death may be chartered to bowl in a match
And trundle you down like a shooter.